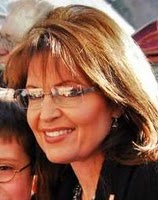 Notable adds: Hannity, Pawlenty, Meet the Press, The little Grecian urn, Drudge, Politico44, Fox News. Bill-O.

Here are some helpful links for Gov. Palin, as she gets new to Twitter.

Katie Couric's twitter page, and the twitter page of Mr. To See What is in Front of One's Nose Needs a Constant Struggle.