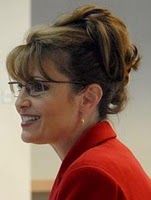 We all know Sarah Palin's decision to resign failed to change many voters' impressions of her.

But here's the ideological breakdown among those whose opinions changed.

USA Today:


Among those whose opinions shifted, Democrats by a 4-1 ratio and independents by 2-to-1 view her less favorably. Republicans are somewhat inclined to see her more favorably.
[Hat tip:
The Plank]